Fendi bags new collection fashion fall winter trends Italy
Fendi bags new collection fashion fall winter clothing and news catalog 2013 Italy trends designers online fashion resources and online brand most recommended.
Fendi bags.
New Fendi Handbags elegant fashion collection catalog prices fall winter 2012 2013, the prestigious fashion house all Italian, looks like every year as a must for all fashionistas and for all passionate brand Fendi who love fashion, elegance, taste and more 'authentic Italian style. On the other hand the quality 'of the Fendi bags originating from the combined genius of Karl Lagerfeld and Silvia Venturini Fendi Creative Directors of the House for some time now produces articles of high fashion and quality which' finds admirers all over the world.
After the great success of the collection of Fendi handbags spring summer 2012 ready here is the new Fendi Fall Winter 2012 2013 collection that highlights the prevalent use not only of calf leather, but also materials more 'valuable as the lizard, crocodile and python in various shades' of color, not to mention the ostrich leather in bright colors and pony hide much appreciated and this year is proposed in the variables with animal prints leopard or zebra.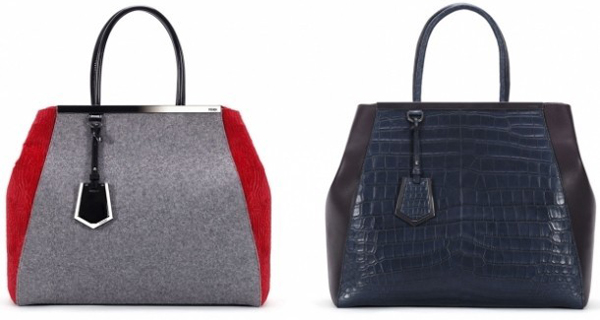 Fendi Fall Winter 2012 2013 Flipping through the images of the new Fall Winter 2012 2013 are the Silvana Bag characterized by inserts in python elegant and exotic, the Chameleon Bags versions as valuable as the Chameleon Duffle Satcheli with its wonderful line and variations and combinations Karma luxury or black leather lined in striped canvas and central zip pocket. But the collection of Fendi Fall Winter presents a multitude of articles of the highest level, some bags are news' are other developments of previous models, but all items are manicured to detail and choice of materials always top notch and high quality 'surely find favor in the fashion addicted.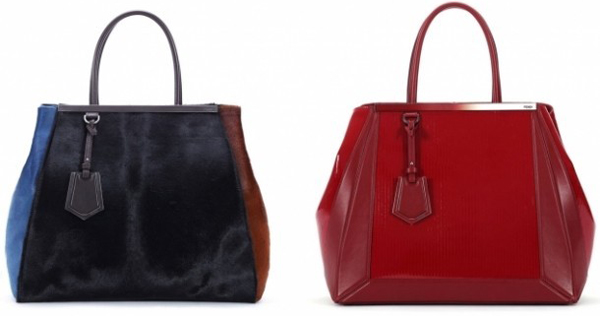 Always remain on the models presented, certainly not pass unnoticed by the patchwork leather bag multicolor although less elaborate, and perhaps a bit 'more' easy to carry, is still an enviable model of this beautiful and versatile collection. Other bags 'easy' in this collection are the glam tote packed in wool, as obviously there is the reworking of the legendary Shopping Bag Fendi, are always appreciated by crowds of women. Many more are the wonderful achievements presented, ranging from clutch, to shoulder bags, but also Fendi Mia Clutch.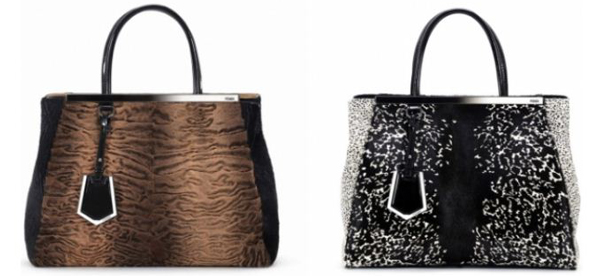 As all we know, the price is not 'certainly the strong point of this house that cultivates sull'altissima quality' of materials and refined design and exclusive, can not 'be affordable, but the quality' and the satisfaction of being able show off an article of this kind is worth some sacrifice. Here are the images of the models most 'beautiful collection of Fendi handbags fall winter 2012 2013.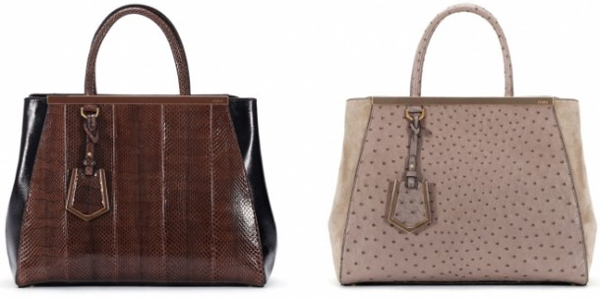 Review risorseutili.com : Fendi
Fendi bags new collection fashion fall winter trends Italy.
Weekly news for Fendi : (with more read articles of the week and novelty ) you can sign up for free to our Newsletter or Feed in the form on the right. Of course it is possible see or share all ours content ; thanks to the buttons "Follow" on our social spaces in the following links. The our Twitter, our Google+, our Pinterest boards, or choose the I like it and share it on Facebook. If you share the article on the socials you can reward our commitment ; thank you again to all of our readers.