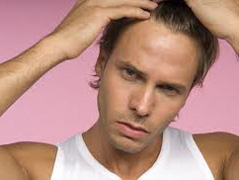 Beauty color tips for men with remedies against white hair and online beauty resources online wellness resources online makeup resources on many other articles.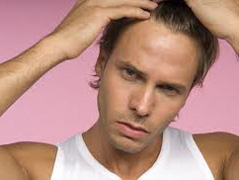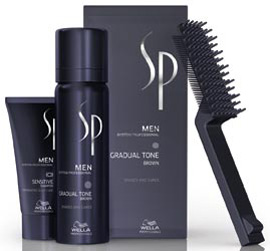 You look in the mirror and see the first white hair? Do not know how to deal with this little problem?
Here's a simple solution by Wella Profesisonals for men who want to maintain the color of your hair for as long as possible.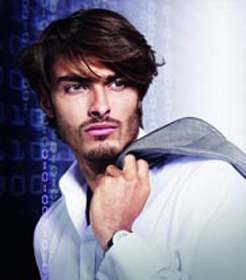 It is a personalized treatment – System Professional Men Gradual Tone (in shades of Brown and Black Men Sensitive Shampoo + SP) – with a special anti-aging technology, with Vitamin C and Pigments Aerobic, which allows
a gradual return to the original key of the hair. Effective with a percentage of gray hair up to 70%.
System Professional Men Gradual ToneCome apply:
– Apply to damp or dry hair.
– Keep hands, shoulders, clothes and shake the bottle before use.
– Apply Gradual Tone on all individual strands of hair or using the brush included in the package. Wear gloves during application and rinsing.
– Leave on for five minutes, but the product extend the exposure time of the first application for up to ten minutes.
– Lather, rinse thoroughly and apply SP Men Sensitive Shampoo.
Warning not suitable for hair completely white, natural color red or reddish-blond hair and already colored.
You can find more articles, with tips and details on our beauty and wellness category. Thanks again for visiting and good continuation.
And thanks again to share our articles on social networks…
---
---