Beauty tips on how to choose the perfect color for our hair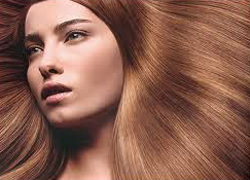 Beauty tips on how to choose the perfect color for our hair You can find guide of wellness this and many other articles that talk new trends for modern fashion.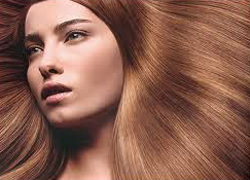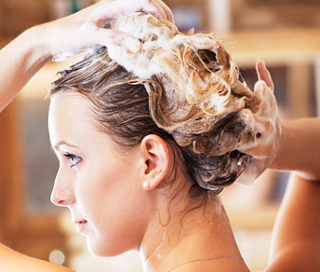 Choose color perfect hair color advice you not convinced of your hair color? The color of your hair says a lot about your personality and the way you usually deal with life. Sometimes it is because they want to change the natural color of your hair does not reflect what you have.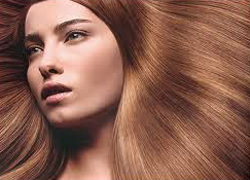 When you dye your hair, it is essential to choose a color that you are well and that highlights the features of your face. Finding the right shade is very, very important to ensure that your hair is beautiful. Here are 9 tips to choose the perfect hair color for you!
1. Not Darken Hair with Pale Skin
Unless you have a look gothic and dark, the extreme contrast between dark hair and very pale skin will make your complexion unnatural and off. The famous rule that says you have to darken the hair in winter and summer lighten does not apply to everyone. If you really can not resist the lure of the dark, make it big and try jet black: this color can make you look pale, but illuminate your complexion.
2. Lighten Hair? Do it by little steps
Never, ever go to a dark brown to a blonde all at once, especially if you choose a tint DIY. Not only the color may turn orange if lighten more than two shades from the start, but you may not be satisfied with the color obtained. So lighten little by little, two shades at a time: in this way the result will be perfect.
3. Semi-permanent hair color
One of the best solutions for the eternal undecided is to opt for a semi-permanent color: This type of hair dye is less aggressive, allows you to experiment with different colors, reflections and adds shine to the hair and covers her hair white. After ten shampoo comes off and is again ready to try other colors: perfect for those who can not choose the color you prefer.
4. Lighten or Darken? Skin color depends on the
Your complexion is not just dark or light, but also has a warm or cool undertone. How to determine your undertone? You just look at the inside of your wrist and observe the color of the veins are green if you have a warm, blue if they have a cool tone. Also consider that those who have a warm complexion tans easily and who has the complexion cold burns often.
Once you understand if you are kind of cold or hot you think about the color of your hair: if you have a warm complexion you'll be fine with hair colors warm, golden, with hints of rich and greedy. If you have a cool tone, opt for cooler colors, such as blond platinum, ash blond, but also all those reflections typically glacial.
5. Eyebrows are Important
who dyes her hair always want others to think that that is her natural color, unless you choose some color shock. If your eyebrows are a different color from the hair, however, is very easy to find out who has dyed hair!
To obtain a natural result it is important that your eyebrows are harmonized with the color of the hair. So if you decide to dye a color that's okay with natural eyebrows, or you can dye your eyebrows the same color of hair.
6. Try, Try, Try
not mean you have to have the hair of the first color you tried: you can experiment as you like, until you find the perfect color. You'll see why your hair will enhance your complexion, making it shine, and will make your eyes brighter without makeup. Need some small attempt, but it is definitely worth it.
7. Think of Your Childhood
Do you want blonde? Then choose the perfect shade looking at the pictures of when you were a child: If you were born blonde then you have the skin tone perfect for this color. However, if as a child you were not blonde, think about it and maybe try the similar shades to color your hair during childhood.
8. Shots of color or Sun?
If your natural color looks good on you, why change it? If you want a touch more light, try highlights, shading and highlights: so enlighten your face without radically changing.
9. Talk to the Hairdresser
Choose color perfect hair coloring tips to find the right hairdresser is important, and once you have discovered that must not be ignored. Your hairdresser, in fact, you can recommend the best for your hair color and the changes you want to make. If you want to change hair color talk with him exposing all your ideas and listening to his advice. Careful: if you propose a color that is obviously wrong or if you insist on expensive treatments, perhaps thinking of the profit that its your hair.