Tips to makeup your face with new trends in beauty for women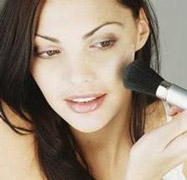 Tips to makeup your face with new trends in beauty for women You can find this and many other articles That Talk new trends for today's modern lifestyle.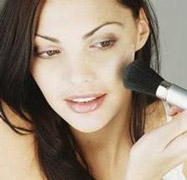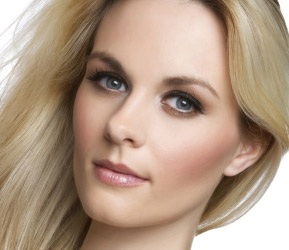 The facial make-up: it showcases showing off all the new trends, offering the look of every kind, for every small or big occasion …
But beware! As for each composition, to Obtain a harmonic and beautiful, each element Which composes it must be in some way linked to the other, or at least of the same style.
The trick is to be in tune with the dress, hairstyle, jewelry, shoes, hair and all the elements That Make up your look.
The shop windows are filled with clothing evening dresses of every kind and of every style: elegant, extravagant, blacks, colorful, sober and full of rhinestones and sequins, ready to Satisfy every need, one's taste or desire.
So first ask yourself and decide: which style you want to Adopt, as you want to be and / or look for this evening!?
Later you'll have to find and match the various elements That fit your look for any occasion.
To help you, imagine three styles to choose from (elegant, special, eccentric)
Chosen style, you can find here tips for each element of make-up base face.
The Base
For the elegant:
– Made from a base absolutely opaque.


– Roll out a cream based on natural wax or otherwise devoid of oils, on the whole face.
– Then use a stick wax the bottom of your professional or at least less oily possible. Choose a color as equal as possible to your décolleté (if you are low-cut) or to your face by choosing a shade slightly lighter than your color.
– Spread it out with a sponge latex dry (for New Year's Eve is good to get a compact base, not heavy but transparent).
– With a velvet jacket applied by dabbing the powder all over your face. The color of the powder should be in line with the bottom not to vary the color or the effect. Apply powder until you see your face perfectly opaque. Ripassatela only where there is still shiny and not where it is already opaque (to avoid unnecessary layers).
If you get a base too heavy, go all over your face pennellone a large, well cleaned, to remove the excess powder.
– To obtain a further reduction of the base without sacrificing coverage, atomized water spray (after powder) all over your face and dab with a tissue to dry.
For a unique look: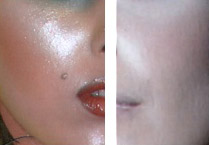 – Once you have chosen the bottom stick or opaque background color to suit your complexion, mix it with a waxy product (sound base) or, if not found (this is a professional product) at a slightly oily cream.
– Roll out again with latex sponge.
– Fix everything with a thin layer of matte powder, following the same procedure described above, then applied on top of it, always with a feather duster or a slightly iridescent pearly powder. The first (matte powder) determine the make-up for the whole evening, and the second will give the skin a bright light making it translucent.
– Varying the amount of iridescent powder you will get the desired lighting intensity: + + powder iridescent luster!
Look for eccentric:

– Create a base of particular mixing stick your bottom base, or a fund still creamy and opaque, with a cream silver or gold. These creams are usually used for special effects make-up artists in fashion or for photo shoots. Generally suggests finding in perfumeries that sell products for professional makeup artists. Ask if they have any case in perfumery products in cream very pigmented gold or silver.
Always professionally there are also gold and silver powders that allow both to fix the base is to keep the particular color in a lively and intense.
– They are always applied with duvet, pat all over the face.
You can find more articles, with tips and details on our beauty and wellness category. Thanks again for visiting and good continuation.