New collection of wedding dresses most beautiful Vera Wang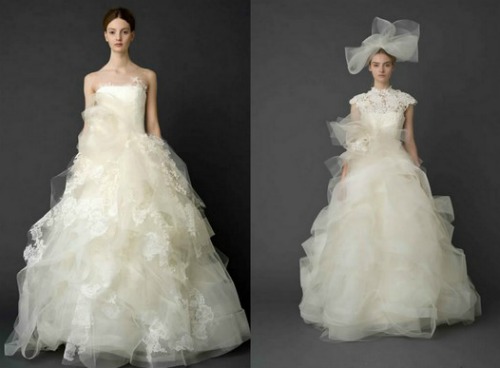 New collection of wedding dresses most beautiful Vera Wang trends how to choose wedding dresses accessories hair styles with new collections of designers.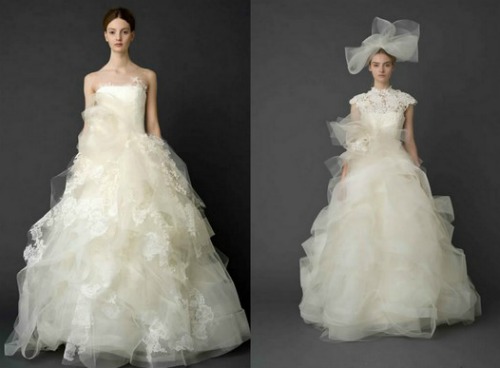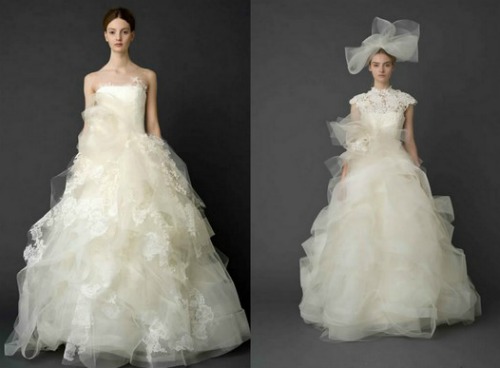 Layers and layers of tulle for a wedding romantic and feminine. Vera Wang Bridal Collection.
Vera Wang for many years one of the most prestigious brands of wedding fashion, and his Wedding Collection arouses a lot of curiosity. And so it was also for the presentation of the collection, which was held in New York.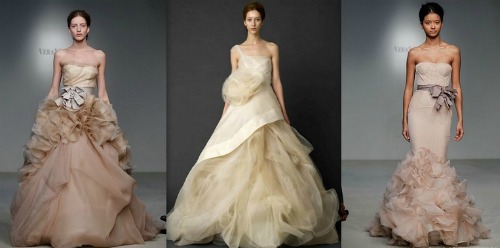 The bride proposed by Vera Wang is romantic, feminine, but at the same time willing to dare and go beyond the classical aesthetic. What gives us the stylist for the coming year? Fabrics and a color palette really unusual. Are perfect for a young bride who dreams of a unique dress, choosing to opt for a style maybe a siren or, why not, a pink dress (and Vera Wang with her famous nude color has a little color to lead the way rose gradually more and more garish).
Here's a preview of the dresses from the collection of Vera Wang:
The colored powder is one of the most loved by Vera Wang. Bridal Collection.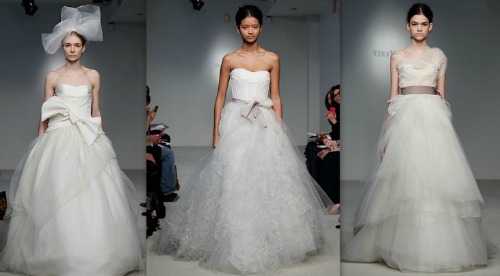 Three dresses from the collection of Vera Wang that enhance the waist with bows or ribbons.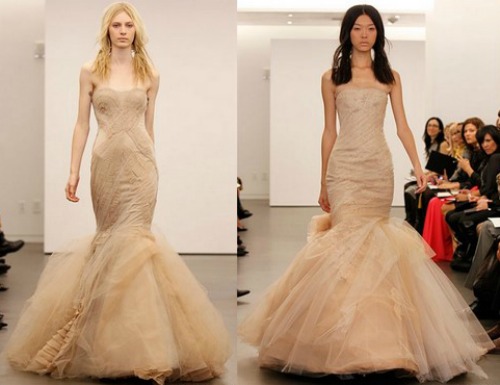 Style mermaid bodice that wraps the body. This is truly a sensual bride! Vera Wang Bridal Collection.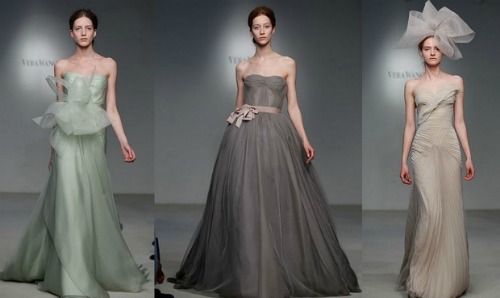 Vera Wang has the extraordinary ability to adapt to a wedding dress any color. Bridal Collection.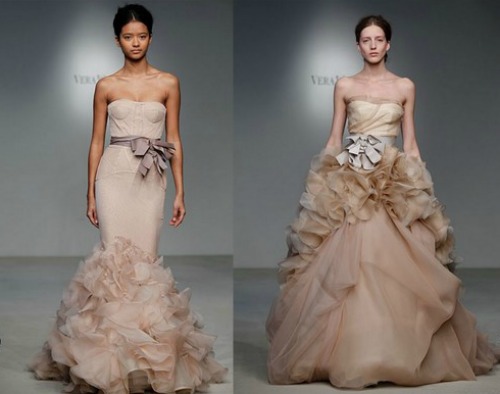 Volant, bustier bodices, bows at the waist. The Vera Wang Wedding looks like a lady come straight from the court of Versailles. Bridal Collection.
We bet that the New York fashion designer would have bet on silk, organza and fluffy fabrics, floral lace details and colors for dresses to more ancient layers ensuring a subtle, very feminine and sensual. Well, we were not wrong! What you may have a bit surprised everyone were many black dresses in this collection. But none like Vera Wang can draw the wedding dress "perfect" whatever color it is.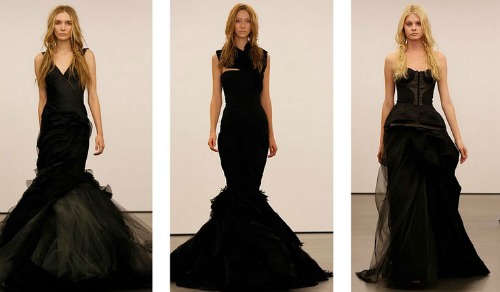 The total black for the wedding dress may seem a risky move. But not if there is behind the genius of Vera Wang. Bridal Collection.
The backbone of this collection? The gracefulness of the tissues, which draws on the body of the bride soft and impalpable forms and details sought and unmistakable elegance. Conflicting details in black and white colors and ultra-chic, such as cream and champagne color burst in the collection of this brand, point of reference for the wedding fashion world. Moreover Vera Wang is a teacher's attention to detail, and also in 2013 will jump to amaze us with accessories, finishes and unique details.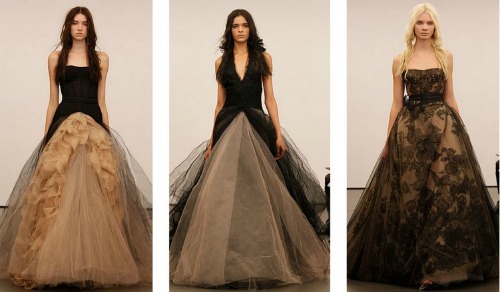 Black and nude color mixed together for an explosive effect! Vera Wang Bridal Collection.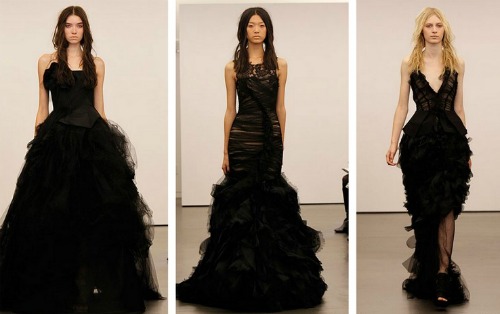 Still 3 of the total black wedding dresses Vera Wang Signature Collection for a woman who has not really afraid to be bold!
What do you think of this collection? Let us know what you think future brides! Follow all the news on the collections of wedding dresses