Lifestyle news interview the model Sophie Anderton Louise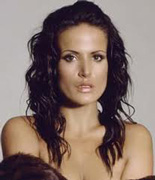 Online lifestyle resources stars celebrity and models news with interview the model Sophie Anderton Louise photo and curiosity on trends fashion an beauty.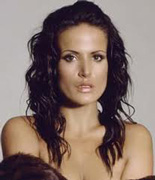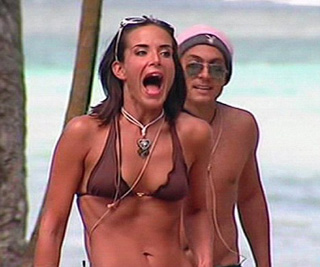 You've have lived under a rock if you haven't noticed through my social media that I'm very close to Sophie Anderton. One of my good friends and genuinely wonderful person, Sophie has had a very public lifestyle that includes both work and personal highs and lows.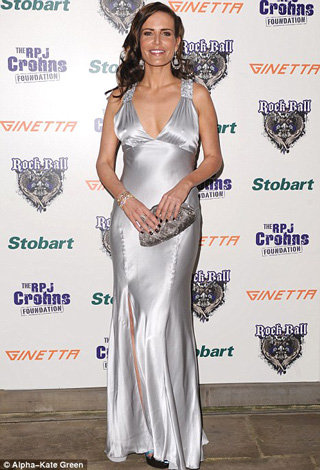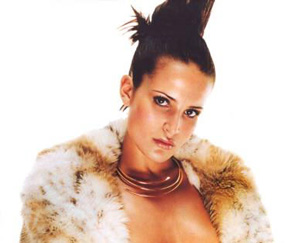 As a hugely successful Supermodel turned hot-stuff DJ, I thought I'd get hold of her and discuss life in the public eye as a model turned DJ, now the Ambassador for the Amy Winehouse Foundation and see how she feels about THAT period of her life with drug addiction.
Let's start at the appropriate place called 'the beginning'; how did you get into modeling?
I got into modelling purely by accident. I had a terrible hit and run car accident at 11 and at 14 still was on crutches and had an 'open to the bone' wound. My best friend at the time decided to enter me into 4 modelling competitions of which I won all four; 2 national and 2 regional. By the time I was 16 I was a veteren travelling the world from Tokyo ,NY, Milan and Paris.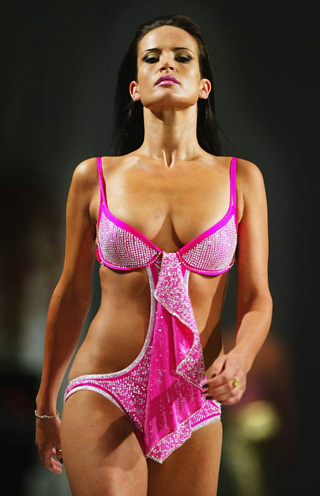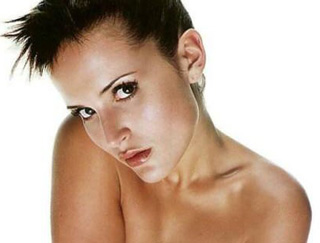 You've done some amazing campaigns, what were your favourites?
I have done over 48 international campaigns but I would say Gossard with Herb Ritts is my favourite as it defined my career overnight!
Who was your favourite designer to walk down the runway for?
Valentino and Vivienne Westwood we're by far the most inspirational in many different ways.
Tell me one of the weirdest stories from your modeling life?
I would say what was rather weird was having my breasts strapped down by Alexander McQueen personally as he wanted me to be flat chested! I'll never forget it.
In 2006 you went on celebrity TV show 'Love Island', what was that like for you?
It was not a good time or a fun experience as I never wanted to do that show. Found it terribly hard being away from my family and friends and being surrounded by non creative unambitious people who drained the life out of me.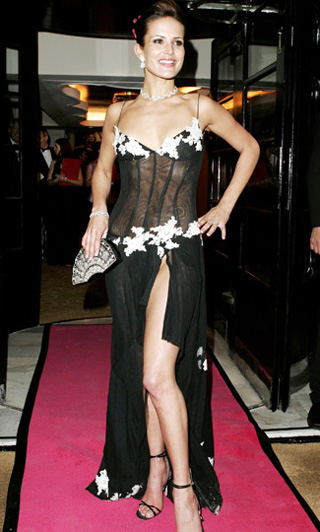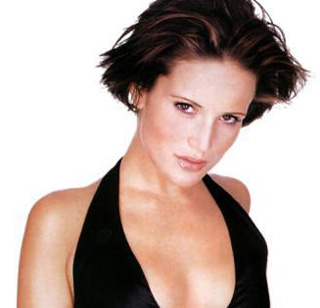 Did it change your opinions on yourself when you came out and watched the footage back?
I laughed, simple as that, if you cannot laugh at yourself then who can!
I concur poppet! Was 'I'm a Celebrity Get Me Out of Here' a better or worse experience?
It was an incredible experience with amazing people. One I will never regret. Was very proud to survive to the last five contestants.
We'd be ignoring an elephant in the room if we didn't discuss all the press about your past including the cocaine habit for the last few years – talk to my readers about this.
I am now clean for three and a half years. Drug addiction is a disease not a lifestyle choice. I am proud to say my life is unrecognisable in comparison. I am now patron of The Amy Winehouse Foundation and we just had our first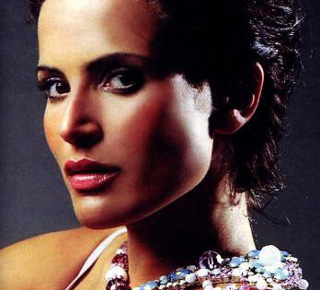 fundraiser. Next year we start the school sharing programme where myself and Mitch, Amy's father will be going round visiting schools educating kids about the dangers of drugs. I will be talking in depth of my experiences as will Mitch as a father who has tragically lost a child to drink/drugs. I am truly blessed to have seen the light and survived as every few months I hear of someone I once knew die from drugs or desperation.
Did you ever think, back then, that you could be 3 years clean and happy? How did you do it?
No I didn't. Now I am happy, healthy and in love with a burgeoning career and wonderful family and friends. Testiment to how far I have changed and come from 2007 where I lost everything literally from the disease of drug addiction. I simply woke up in sept 2009 and had the desire and desperation to change my life as I knew I was going to die otherwise and that was unacceptable to me. It was a very painful and lonely first year in recovery as I did it all with NA or therapy, I needed to do it the hardest way as I was desperate to be free of who I had became and from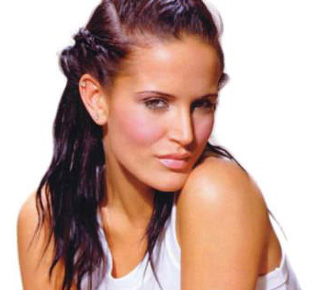 drugs. I am proud of what I have achieved and see that I can now use the experience to help others; it's freedom from the shackles of a disease that equals death.
How did your parents deal with the press on your love, sex and drug life?
My parents are amazing people and loved me throughout, even though it nearly destroyed them. I am very close to my family and every day strive to make them proud and to make amends for the years of sleepless nights and heartache.
The media have been very imposing on your life, pushing your personal life into the spotlight; what is your opinion towards the press now?
I have no opinion on this at present.
Aside from being a tv personality and supermodel, you also DJ! How did you start that?
My girlfriends are top DJs and I started playing about with them a year ago on the decks….I started professionally in June and so far have done venues in London such as Kanaloa, Eclipse and Tiger Tiger but recently I have been djing in Hong Kong, Dubai and India. I loved Cavalli Club in Dubai, my highlight so far of my DJ career.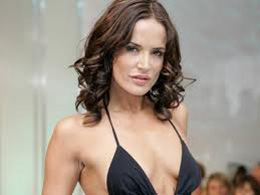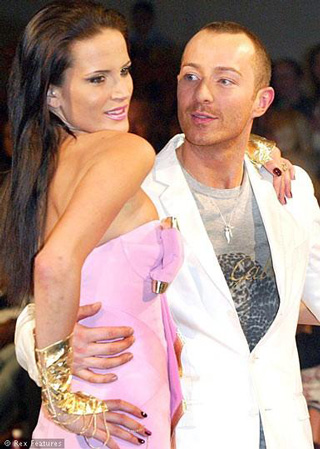 What do you prefer; modeling on a runway, posing for photoshoots or djing at a club night?
I love every aspect of my career but my passion is actually designing intimates and jewellery.
You've just been named the Ambassador of the Amy Winehouse Foundation. Congratulations I'm so proud sugar! How do you feel about this huge responsibility?
Its an incredible honour and I am passionate about the work and working with Mitch is inspirational. I am so grateful and blessed he saw something in me that can make such a difference. For me honesty is a huge part of recovery and through Mitch I have become proud of my recovery and can now use all the awful experiences I inflicted on myself in my addiction to educate and helps others. If I can change the path of one child from the path of becoming a drug addict then it was worth my journey. Amy has left an amazing legacy and one that will live on through the next generation.
What is next in the pipeline; any major plans or projects for 2013?
Ahhhh now that would be telling lovely, I have TV contracts, modelling and djing pouring in but am also launching end of January my beauty/fashion/lifestyle blog and my lingerie brand for 2014.
How do you enjoy your time off, away from work? What keeps you happy?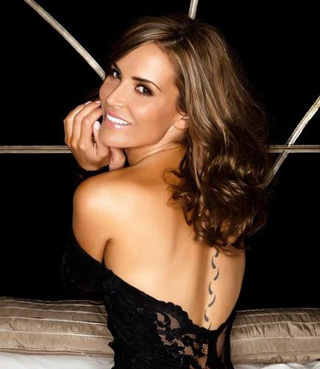 My family, friends (like you Nixie!), long walks, travel, art, yoga, meditation, running and pilates….I am constantly striving to better myself as a person and to do that you need to educate yourself and constantly I strive to learn about others, other cultures and exploring spirituality.
Sum up your style in three words?
Classic, statement and sexy!
Do you have a favourite clothing item, and if so what is it and why?
I love my Chanel bags and Valentino military coat………….just classic but oh so so sexy!
How much do you love Sex and London City? (and me!) 😀
Ha ha ! since you're my best friend I am biased but you always without hesitation make me laugh and shock me with your articles, as my closest friend Sex and London City is consistently amazing!
For these and other texts Beautiful interviews, thanks and we recommend: sexandlondoncity blog, (we included photos for readers.)
You can find more articles, with tips and details on our lifestyle category. Thanks again for visiting and good continuation. And thanks again to share our articles on social networks…