Guess Kids new collection fashion for boys and girls trends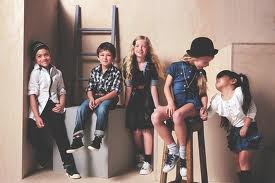 Guess Kids new collection fall winter boys and girls 2013 and new catalog clothing trends designers online fashion resources and online brand most recommended.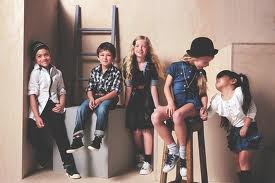 Guess Kids clothing collection fall winter 2013. Also with regard to girls Guess has already thought about the new fall winter 2013 offering many new items to consider: Guess Kids Dress Viscose Stretch is a mini dress for girls from 6 to 14 yearsthat goes perfectly with jeans from the new collection.
These mini dresses as a child are made stretch viscose is ideal for the fall season, are long sleeves and have the turtleneck . In front is a beautiful printing with the Guess logo in sequins and applications. Guess Kids clothing collection fall winter 2013.
Great gift idea for boys and girls up to 14 years.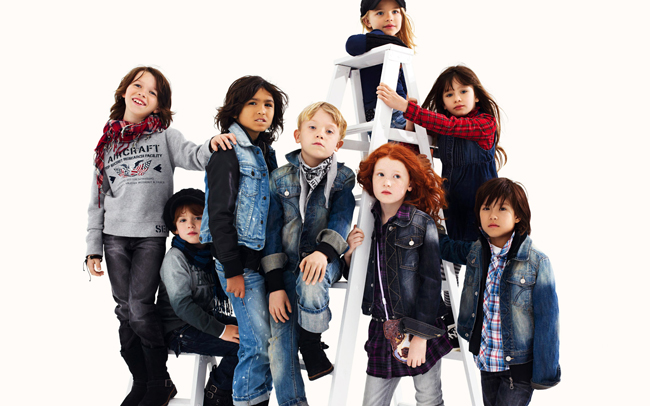 Colorful, cheerful and perfect for winter, the collection Guess Kidsis dedicated to trendy children aged 2 to 16 years! For the child, the collection ranges from preppy and collegiate looks in shades of white, red and navy striped mesh, tight jeans, handbags knit braids and dresses paired, the mood "Winter Holiday" with warm jackets, blazers mutton and lots of green knitted all in natural shades of beige, camel and pink powder, eventually handing over to Paris for inspiration look etiquette where to find stylish dresses for parties with lots of sequins, rhinestones and shimmering chenille.
The child will find his way in the proposals from marine-print bandana, white shirts and vests, biker but still with nylon bomber jackets with patches, tight jeans and cargo pants not to mention a more metropolitan look with plaid shirts , hot jacquard sweaters, down jackets with fur inserts. A wardrobe easy: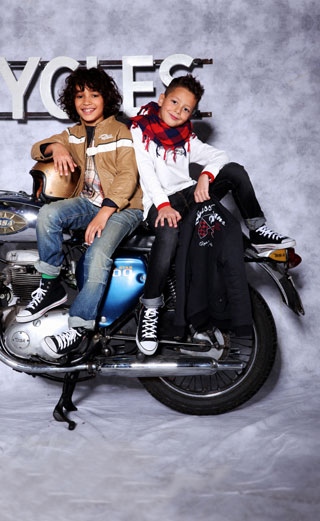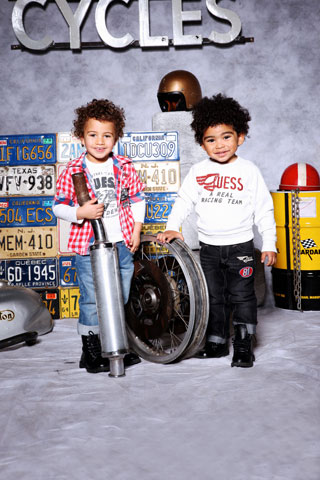 and convenient for exploring the urban jungle! In the collection, including some proposals dedicated to children. The layette collection, from 0 to 9 months has lovely clothes in shades of navy, white, cream and denim for kids, pink, white, cream, gold and denim for girls, cute pajamas with all-over prints and of course some "gift sets" outfits and "My First Denim '.
The designers Guess present new collections and accessories, always in high demand, visible online.