Guess bags fall winter fashion trends new collection 2013
Guess bags new collection fall winter 2013 and new catalog accessories clothing trends designers online fashion brand most recommended.
Guess bags.
Guess collection handbags women's fashion catalog prices fall winter 2013 Continuing to talk about the new collections for next winter now we present the collection handbags  Guess fall winter 2013.The new catalog , as we see from our photo gallery and ', as always, full of very interesting proposals. There are many models that will please a lot of very special to all the fashion victims of the brand.
Guess bags fall winter fashion trends new collection 2013.
Guess and 'a trendy brand, known and loved by young women, not only for its collections, but also for accessories, shoes and especially for bags like very much and levying always very successful. All this 'is certainly not something new' cause each collection that the brand launches, always manages to get noticed and, in particular we say that the fall-winter collection we like very much. handbagswho can make us feel stylish in any occasion, are perfect to complete our outfit. The line has glamor models, young and sparkling, which is not bad given the period of crisis, are also sold at affordable prices.
Guess bags fall winter.
Let's discover together a new collection of handbags Guess Fall Winter 2013 with the news' and their prices. Today we show you the most fashion models of the autumn-winter collection which includes bags made of materials such as' eco to vintage, perfectly in line with fashion trends and colors of the season.
Guess bags new collection.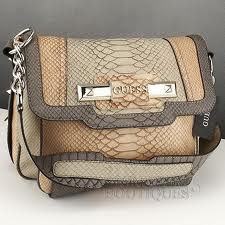 Guess Bags catalog list The brand offers us handbags , messenger bags , comfortable backpacks , the timeless trunk , the hobo bags and mini hobo but also the elegant clutch . Among the models we like very trunk Amour Box Satchel , with zipper closure, made of ecofabric vintage quilted bag with removable front plate with enamelled logo "Guess Mon Amour" and chain with Enamel charms and rhinestones applied on the front, on sale at Price 150 euros.Beautiful and practical the backpack Mavis Backpack , made of nylon with trim ecofabric effect paint, front pockets and seal metal front triangle and with the Guess logo in priced at 115 euros. Then we Amour Dome Satchel and 'a large bag with two handles, available in ecofabric vintage quilted, fitted with a chain with charms and rhinestones, enamel, applied to the front as well as a front plate with enamelled logo " Guess Mon Amour ", available online at Priceof 165 euros.
Guess bags fall winter fashion trends.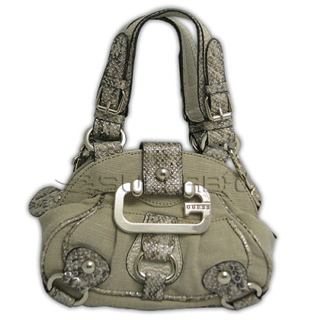 We also see some other interesting model, with its prices , such as tote bag Aleesha , made ecofabric matt effect, with "4G" and imprinted with reason embossed along the zipper opening, sold at a price of 160 euros. And yet, Amour Flap Crossbody , a small bag with long strap, quilted faux leather, with decorative chain with lots of charms and pendants, flap closure with magnetic snap, lined with printed fabric, in sale online at a price of 118 euros. Here are photos of some models of Guess handbags fall winter 2013 …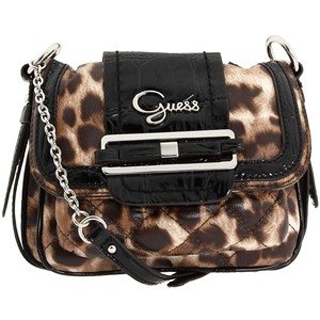 Review risorseutili.com : Guess
Guess bags fall winter fashion trends new collection 2013.
Weekly news for Guess : (with more read articles of the week and novelty ) you can sign up for free to our Newsletter or Feed in the form on the right. Of course it is possible see or share all ours content ; thanks to the buttons "Follow" on our social spaces in the following links. The our Twitter, our Google+, our Pinterest boards, or choose the I like it and share it on Facebook. If you share the article on the socials you can reward our commitment ; thank you again to all of our readers.