Guide to beauty wellness blueberry and recipes for the skin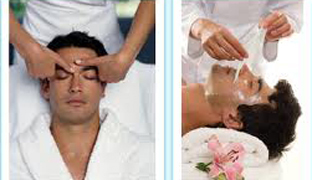 Guide to beauty wellness blueberry and recipes for the skin the blueberry is able to regenerate the skin and improve the view but it has other qualities.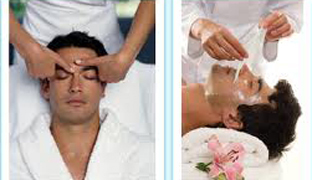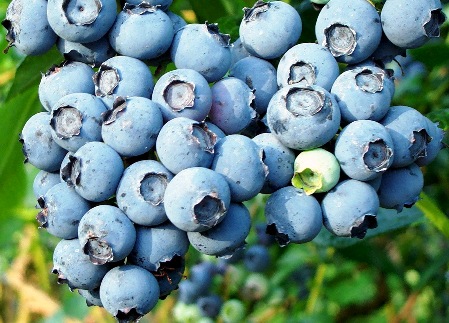 It 'a small round berry, full of juice, a shrub whose varieties known, the bilberry (Vaccinium myrtillus).
The blueberry is able to improve night vision, in fact it facilitates the regeneration of rhodopsin, which is the retinal pigment essential for vision in low light conditions. The blueberry also a protective action on the venous vessels due to anthocyanins present, which have proved capable of inhibiting the activity of some enzymes capable of destroying the collagen and elastic tissue weakening the vessel walls sanguigni.inoltre, anthocyanins act positively on the wall of blood vessels harmful, decreasing the level of glycoproteins in it accumulated, and thus promoting the normalization of the resistance and the elasticity of the vessel walls. Recently it was discovered that the anthocyanins of blueberry prevent adhesion of Escherichia coli to the wall of the intestine and bladder, which is why the anti-diarrheal effects of cranberry and urinary tract disinfectant.
Various species of blueberry
bilberry: the presence of the bilberry anthocyanins enhances microcirculation and strengthens the capillaries
cranberryfor the presence of flavonoids, the cranberry has a value estrogen useful in vaginal disorders and skin, in altering mood, flushes in menopause and in 'osteoporosis, because it helps better assimilation of Ca
Let's see what the blueberry contains:
Kcal/100 g: 25
fat: 0.2g
protein: 0.90 g
Carbohydrates: 5.10 g
fiber: 2.1 g
cholesterol: 0
vitamins: thiamine or vitamin B1 0.02 mg, 0.05 mg riboflavin or vitamin B2, niacin or vitamin B3 0.50 mg, folic acid or vitamin B9 6 mcg, 13 mcg vitamin A, vitamin C 15 mg < / li>
minerals: sodium 2 mg, potassium 160 mg, iron 0.7 mg, calcium 41 mg, phosphorus 31 mg, zinc 0.2 mgInto The cranberry has anti-inflammatory, astringent, antiseptic, protective of the capillaries of the retina, antidiabetic agents. Bilberry improves night vision and is useful in case of sore throat, cold, bleeding gums, hemorrhoids, tired and heavy legs, cystitis and colitis.
Use clinicidel blueberry
eye health and vision:regular drinking cranberry juice at the rate of half a glass per day for at least 2 months
Weak capillaries and rosacea: drink cranberry juice as described in the previous section, but this time for 4 months. It can also be useful, in this case, the direct consumption of the berries from 50 to 100 g per day.
cellulite, water retention, recurrent cystitis, colitis: drink 4 tablespoons of cranberry juice a day for 4 monthsInto Preparing a mask redness of blueberries blacks:
crush some fresh blueberries after they are washed and dried well
apply on your face for about twenty minutes
remove the mask gently with warm water
then dab the acute with a cotton ball soaked in witch hazel water or calendula.