Guide trends beauty for hair men tuft crest line and fringe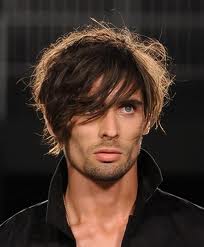 Guide trends beauty for hair men tuft crest line and fringe and all advice online for hair with new products and recipes for new fashion trendy cuts.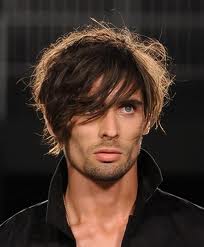 Hair trends and cuts man 2012 2013 crested the ridge line fringe your choice. Who thinks that only women are in crisis because of a haircut or hairstyle, say "wrong."
Men also have their good and fix problems in taming the tresses, and the fact that the cuts tend to be shorter, does not pose problems to safe from styling. The trend of the moment is a hair care for him, always looking for novelty and convenience at the same time. Let me give some suggestions for a hairstyle for success, considering the trends already in vogue in the summer of 2012 (we talked about in the post on Men Hair Summer 2012), but that certainly will remain the cornerstones for the fashionable male hair also fall winter 2012 2013
hair will man the upcoming Fall Winter 2012 2013? No header. Old cuts are back in vogue with urban fringe impomatata back style managers (Salvatore Ferragamo) or adhering to the front (Moncler Gamme Bleu and Jil Sander) or bulging ripples that start from a line side (Dolce & Gabbana). Fringe held back soft (Roberto Cavalli) or ironically raised up with the grease (Giorgio Armani, Calvin Klein and Versace).There are those who dare
mustache dictator (Parade-the parade of Prada, who a beard (Trussardi and Missoni), inspired by those damned poets disheveled tufts shows (Gucci).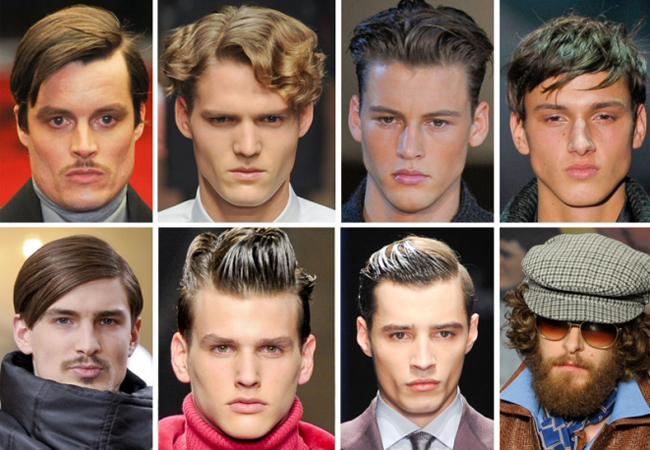 The real trend that has emerged and spread to the summer of 2012 is the style of the '50s, or the tuft or quiff. Inspired by retro is especially nice if combined with a style etiquette. The "Teddy Boys", a little 'good guy, a little' rebellious soul. Of course with a modern edge and trendy. The side cut is not overly shaved, head length is a few inches, to be worn strictly pulled back. The length can vary, but remember that more goes up, the hair becomes more youthful. So if you do not have twenty years or take a job that requires a more formal look, opt for shorter tufts, perhaps with a slight shift to one side of the head. Green light instead of the volume! To achieve this effect products used for styling dry, then spray or at most very little wax. Prohibited the gel.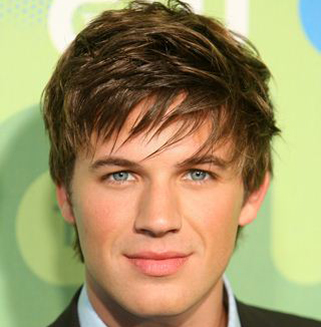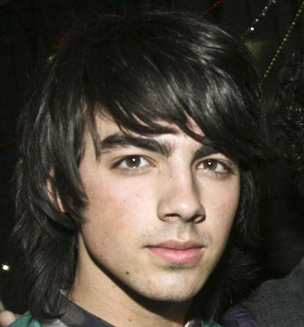 For the trendiest will like these cuts. Very shaved the side, work well because they are accompanied by a beautiful crest, or from large sections. Really special ordered and the tufts phonati with a line to the side. A clutch for a chic look and highlight the face and eyes. The highly sculpted side fringe is more suited to young riders to show off for some time. Clumps rather than particular are suitable for men with a certain flair, and give an air of "modern dandy" very attractive.
rebellious hair, unruly curls, or just want to feel freer. These cuts are suitable for those who have little desire to fight with hairspray and hair dryer. Lightweight Styling, also suitable for unruly hair because they are easy to carry. The climb goes through those who love an easy style and never heavy.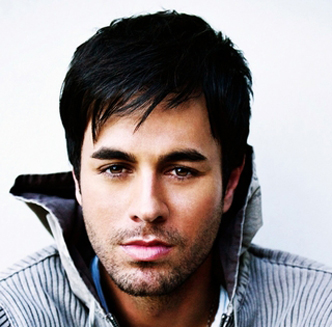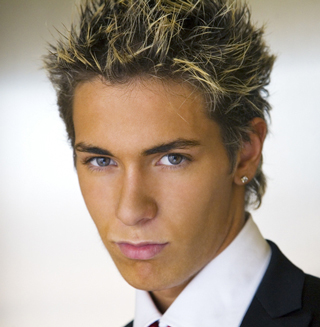 The asymmetries justify espetto disheveled, which appears at all dull. Far from it: this style, as messed up does not transmit neglect, but rather a sensitivity and a bit 'of "beautiful and damned." Man hair cuts and trends 2012 2013 crested the ridge line fringe your choice.