Guide lifestyle women choose underwear and lingerie perfect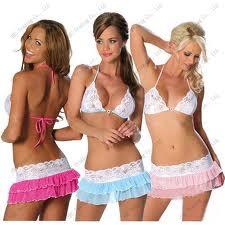 Guide lifestyle women choose underwear and lingerie perfect news trends collections fashion brand tips new accessories products women and clothing makeup.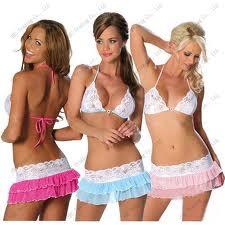 How to choose the perfect lingerie underwear and lingerie, along with the shoes, is a real passion for the female gender, but unfortunately, choose the coordinated work with your body is not always an easy task because often commit blunders to follow the dictates of fashion:
select the appropriate underwear according to the physical characteristics of your body, allowing both to enhance the female form that disguise any imperfections.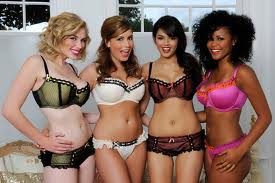 How to choose underwear and lingerie perfect if you have a physical "curvy", and the Mediterranean, busty and curvy, the advice is to opt for lingerie from soft fabrics such as Lycra, cotton and silk. The new slimming underwear called also "shaping lingerie", inspired by the fashion of the fifties pin-up, the burlesque and the sensuality of the stars of the Italian neo-realism, all remembered for their beauty dictated by an enviable softness in the corners .
Just for curvy women, with abundant breasts and generous hips, you should prefer slip wrap, preferably with a high waist, which enhance the adored hourglass shape without scoring and highlight the curves. In this regard, it is best to avoid too narrow and thong panties, which may cause the dreaded effect "sausage" squeeze: the same rule applies to those who suffer from a few extra pounds in the area of the waistline. There are in fact as the leaders of the culotte Invisible line of Slim Imec that, besides giving a restraining effect, help to tone the skin and combat water retention due to a microfiber fabric encapsulated Nurel, rich in natural active ingredients such as caffeine, retinol, fatty acids, aloe, and vitamin E.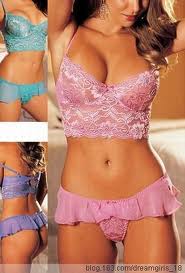 Another way to hide the bacon is wearing pantyhose restraints slightly transparent, able to shape the abdomen camouflaging imperfections put on display might be a dress that marks the waist. For generous cleavage, you should choose models like those of online Lovable Fabulous, underwired balconette bra with deep neckline or inlaid with tulle, which ensure a perfect fit respecting the need for total comfort with an effect "soutien-up "Thanks to technical details such as reinforcements in the cup, the underbust and wide straps adjustable.
How to choose underwear and lingerie perfect if you have a perfect body but with small breasts, it is better to buy a bra, a sexy bustier or try to get in a flash a plus size models with padded push-up effect that elevate Breast making it appear larger. For women lean, green briefs of all forms: micro, large or cut boxer, avoiding the standard version if you are not too generous in stature, a very glamorous underwear and shorts are comfortable that enhance the buttocks and are good for all women.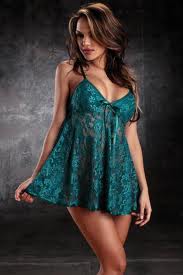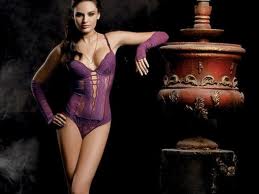 The intimate addition to being a great ally in times of seduction, is crucial in terms of particular importance as the pregnancy, the menstrual cycle and after 50 years here because it is important to understand what the right model and size, are not never give up the pleasure of color, creativity and a touch of malice which never hurts.