Emporio Armani for men new collection fall winter fashion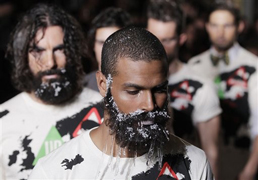 Emporio Armani for men new collection fall winter dresses and catalog 2013 clothing trends designers online fashion resources and online brand most recommended.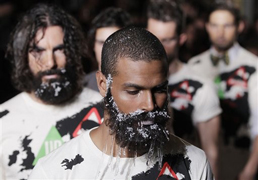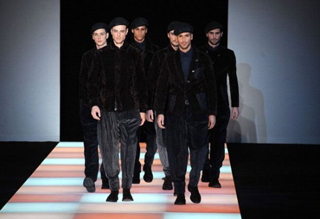 Emporio Armani for men new collection fall winter fashion trends.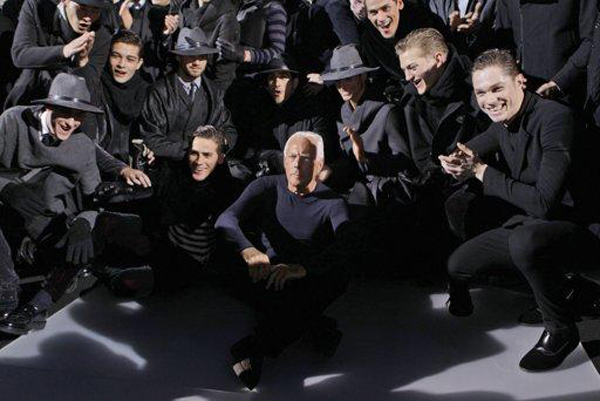 Emporio Armani collection autumn winter fashion trends: Emporio Armani embellish your clothing for autumn winter 2012/2013 with a futuristic style of great impact. Sense of time looking to the future while maintaining a strong sense of the past, as the meaning of the tradition. So this season Armani reinterprets ironically the fantasies of classic fabrics male universe, emphasizing the body, such as tweed, and characterizing them with a range of colors 'dolomitic', cut from very light blue, blue, cyan, red rusty points and brown oxidised.
On the catwalk were also seen advances of the women's collection: it was a picture of a man and woman in perfect symbiosis, elegant and modern.
We find all the news, that Emporio Armani brand worldwide, presented new fashion trends for 2012 2013:
Emporio Armani Men's Colors: purple, burgundy, burgundy and plum are the main protagonists followed by gray, brown, without forgetting the shades of blue, from electrical to navy.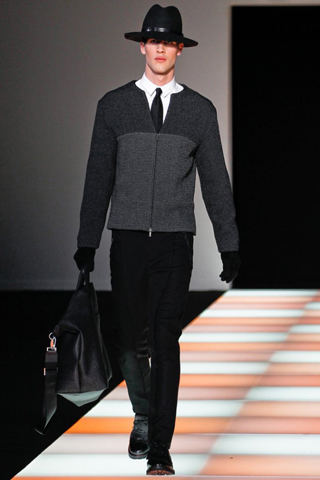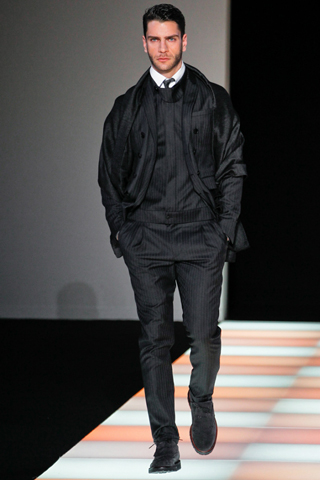 Even here the return of the skin: jackets, coats and shirts in many leading brand leather pieces, while the new trends accessories for men: big scarves, bags and travel bags, shoes, leather boot ankle-deep. New fashion trends 2012 2013 Men's Hair: must be brought up, or rather long forelock parted on the side with lots of gel. The beard? rather unkempt.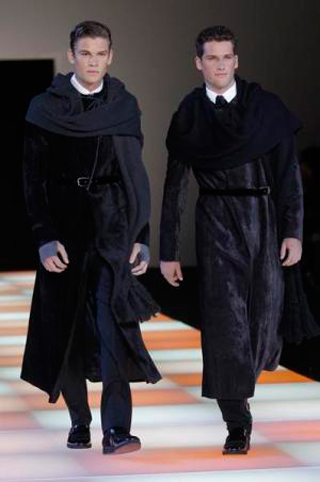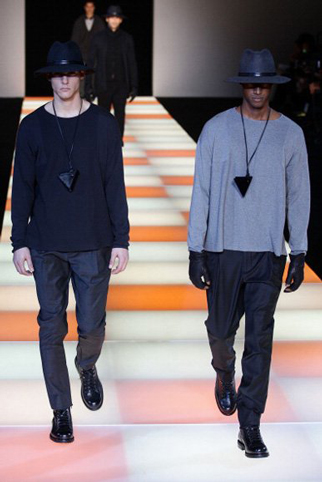 The designers "Emporio Armani" present their new collections trend with accessories, always in high demand, are visible in our categories and online.