Beauty tips for skin with glycolic acid for stretch marks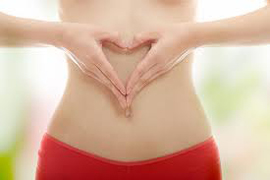 Beauty tips for skin with glycolic acid for stretch marks tips on using glycolic acid against stretch marks products to improve for aesthetic beauty woman.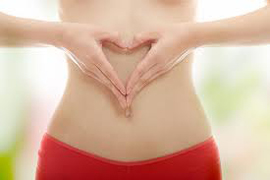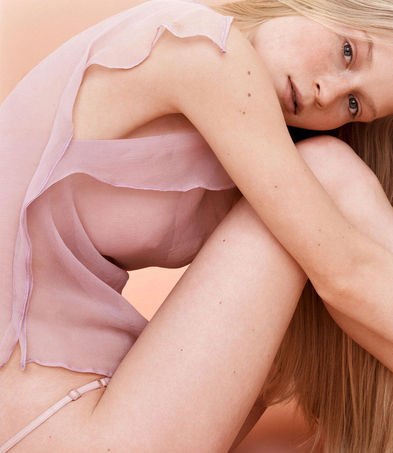 Glycolic acid works against stretch marks, but first it is good to know more, stretch marks can form for a variety of reasons: if you have gained weight quickly, you are pregnant or have built muscle mass quickly. In any case, stretch marks can make you feel conscious of your appearance. Using glycolic acid peel stretch marks can gradually be less visible.
Stretch marks and glycolic acid:
Stretch marks occur when the skin is literally "stretched" too quickly. The most common period of life for the occurrence of this situation include puberty, pregnancy, weight training or when you gain a lot of weight in a short period. When the skin is stretched too quickly, the collagen under the skin breaks down and is no longer produced as it should be. This results in decreases in the skin in which the collagen is no longer manufactured. These losses are essentially stretch marks, which can be purple, red or white.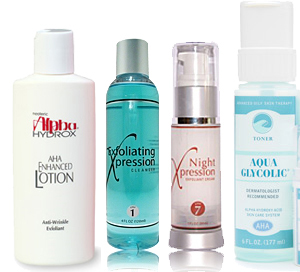 Glycolic Acid:
Glycolic acid is a type of fruit acid or acid alpha hydroxide which is used in chemical peels. It can be applied at home or in the office of a dermatologist. The most common occasions for treatment include fine lines, wrinkles, acne, acne scars or sun damage. However, it can also be effective in the treatment of stretch marks.
Effects of glycolic acid on stretch marks:
Glycolic acid can help stretch marks to fade over time. The application of glycolic acid on the skin is useful to remove the top layers of dead skin and under the skin to reveal healthy .. It should be noted an improvement in the consistency and the coloration of the skin. Several treatments are needed before you notice a change in your stretch marks.
Considerations glycolic acid:
The glycolic acid peels are not for everyone. The chemical may be too strong for the skin and, if left too long, it may burn the skin. It 's always best to use the lowest concentration possible before progressing to greater concentration in order to avoid unpleasant side effects, such as redness, itching, burning, dryness and crusting.
Results:
You should notice a change in skin texture after two or three treatments. You will probably need to use the preparation of glycolic acid once a week for at least six weeks before you notice your stretch marks fade. E 'likely that stretch marks will not disappear altogether, even after several treatments, although you can expect an improvement in roughness redness, or generally irregular appearance of your scars.
Suggestions:
Stretch marks usually appear during pregnancy or weight loss, but can also appear during puberty. Parts of the body that are most affected by stretch marks are the abdomen, breasts, arms and thighs. Even if these signs are relieved with the passage of time, is likely to disappear gradually using products such as glycolic acid, a form of alpha-hydroxy acid derived from sugar cane which contains the possibility to intensify the development of collagen as well as of exfoliate the dead skin cells. Here's how you can reduce stretch marks with glycolic acid.
Buy a cream or an ointment based on glycolic acid:
There are also products designed to reduce stretch marks, but make sure that contain this ingredient.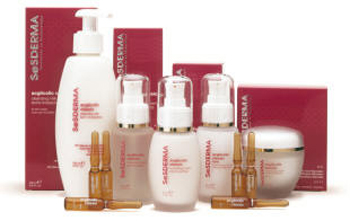 Use the cream:
Spread the cream or ointment on the parts of the body with stretch marks, but be sure to put it according to directions on the label. Glycolic acid has the possibility of burning the skin. You need to use it carefully and correctly and especially not to overdo it. It should use creams or ointments with glycolic acid every day until the moment in which it reaches the desired result.
Seek help from a doctor:
Consult their doctor always irrespective first to evaluate the treatment and if you do not reach the expected results so that it can determine whether it is necessary to give higher doses to treat stretch marks. You can also refer cases of irritation by glycolic cases that have occurred.
Be aware of a few tips:
One should keep in mind that there is no guarantee when it comes to decrease the stretch marks with glycolic acid. The result of this type of treatment varies according to the volume of the condition. Apart from this, the glycolic acid may also be used for the dressing of wrinkles and acne. It 'important to consult your doctor especially if the stretch marks are already expanded in a particular part of the body.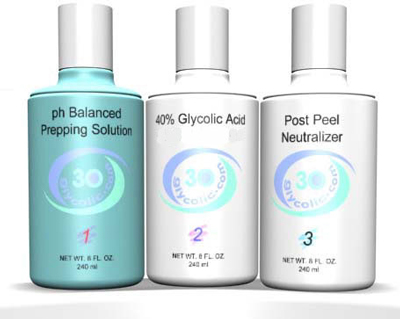 Stay away from extraordinary exposure to the sun:
Glycolic acid has the ability to enhance the sensitivity of your skin. You should not use if you are familiar with the problem. Be sure to discuss this with your physician before using glycolic acid for stretch marks.
Remain in the recommended concentrations:
Make sure that when you buy products with glycolic acid, they must contain the appropriate concentration. The formulation of the skin care must not exceed 10% concentration of glycolic acid and must be applied to affected areas once daily only.
Better to apply a cream tretinoin topical prescribed together with a cream that has glycolic acid as an ingredient.
The combination of these two drugs can greatly help reduce stretch marks with inflammation. The topical tretinoin is used to make parts of the body when using the glycolic acid peel.
Make an appointment with your dermatologist and ask glycolic acid if you want to see faster results.
The peeling with glycolic acid performed by a dermatologist is a better deal than using the cream with glycolic acid. It can use high doses up to 70%. However, you will be required to undergo glycolic peels for several sessions before you see a noticeable improvement on your stretch marks.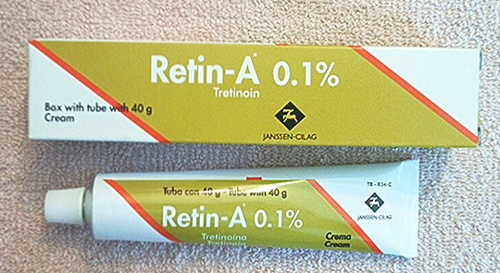 Instructions for use of glycolic acid:
Things you need:
Glycolic acid and tretinoin cream
Purchased a cream made of glycolic acid. The formula for skin care should not have a concentration of glycolic acid of more than 10 per cent. Typically, the cream should be applied on the affected area once a day. E 'recommended when using a product containing glycolic acid, avoid exposure to the sun or apply sunscreen before going out, since the acid can increase the skin's sensitivity to sunlight. Better to do a little test on a piece of skin to make sure not to be too sensitive to glycolic acid and then have other problems and in any case the treatment with glycolic acid are usually recommended to do with the help of a dermatologist or of a good beautician.
Applied for stretch marks a combination of a topical tretinoin cream with a cream made of glycolic acid. According to a study, glycolic acid in combination with tretinoin help to reduce the gaps, causing little irritation. The cream topical tretinoin can be used to prepare the area for a peeling with glycolic acid.
Make an appointment with a dermatologist to perform a glycolic acid peel. Unlike creams, which contain only a concentration of 10 percent of glycolic acid, the dermatologist can use higher doses, there is even talk percentages of 20-70 concentration of glycolic acid. Despite the higher concentration, you still need to do a couple of office visits before there is a visible improvement in the appearance of stretch marks.