Pitti for men new collection spring summer fashion Carven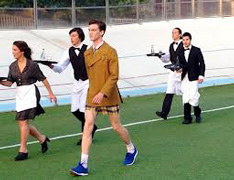 Pitti for men new collection spring summer fashion Carven accessories clothing with trends designers online fashion resources and online brand most recommended.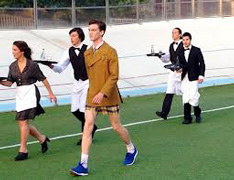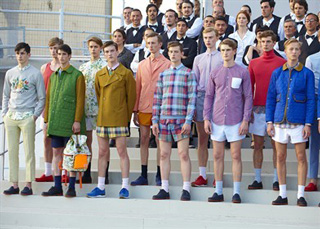 The Pitti for men collection of Carven Spring Summer 2013 is a whole swarm of prints from the check of fashion in this summer 2012. The colors are really bright, electric blue combined with a little 'flashes of mustard that stands out here and there in complete good taste with a lot of ties, where, however, the pants are always short!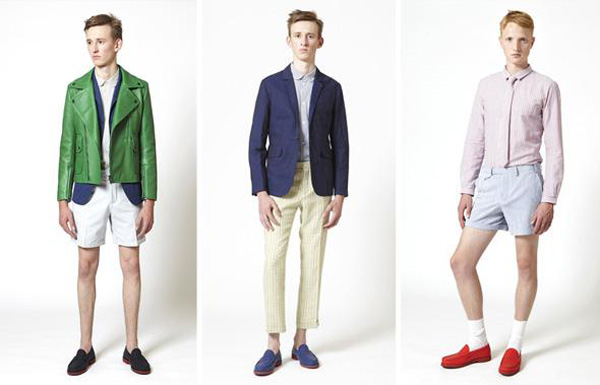 It has been put on a show with an exciting show really unique, with many famous guests, where
Carven and his irreverent style were chosen to represent the highlight of Pitti Uomo: the Cascine at the Velodrome, in fact, there was a very special evening where fifty armed waiters tray with bottle and glass, were challenged to reach the finish line first, the show continues with the incursion of sharpshooters, which inevitably also played our anthem,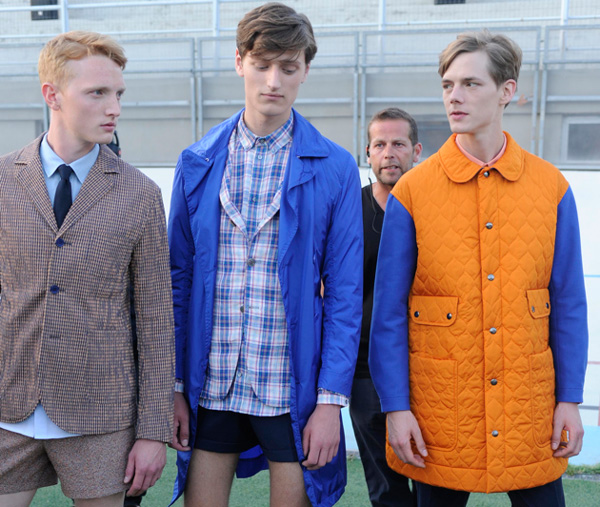 the Brothers of Italy that has echoed in the Velodrome and has been sung by many guests. And the fashion collection spring-summer 2013 of Carven? It 'went a bit' in the background, having regard to all the shows on offer, but it's been made by a large group of models that we have proposed the style of the brand for the next hot season.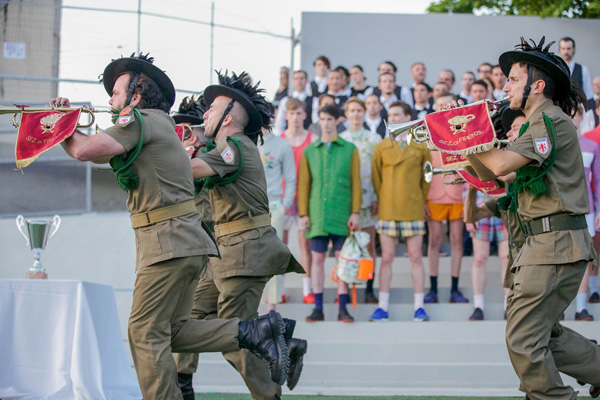 Guillaume Henry, artistic director of the fashion house, featured garments definitely non-trivial, which refer to the collegial style of the past, with shorts, paired with jackets, sometimes oversized, and shoes with socks in plain sight.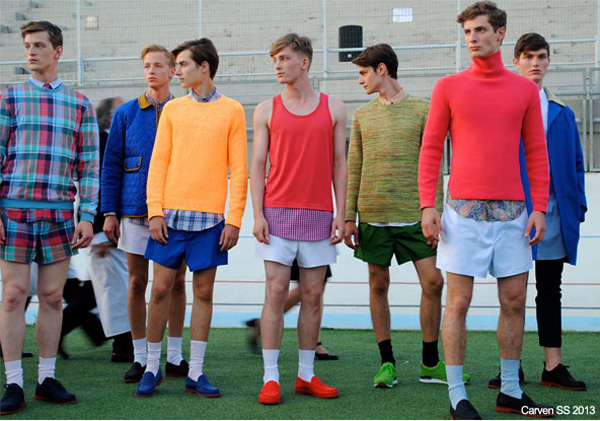 All designers for "Pitti for men" Their present new collections trend with accessories, always in high demand, are visible in our categories and online.