Versace clothing for men collection spring summer fashion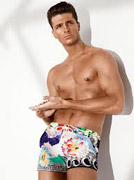 Versace collection for men spring summer clothing fashion accessories fashion trends guide for designers of online trend with most of brand online fashion resources.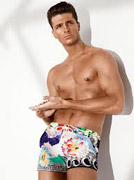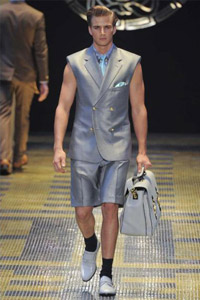 Versace introduces the new men's collection spring summer 2013. The Italian fashion brand Versace has staged the runway is yet another confirmation: Donatella Versace, in fact, offers us fighting men, strong and muscular as real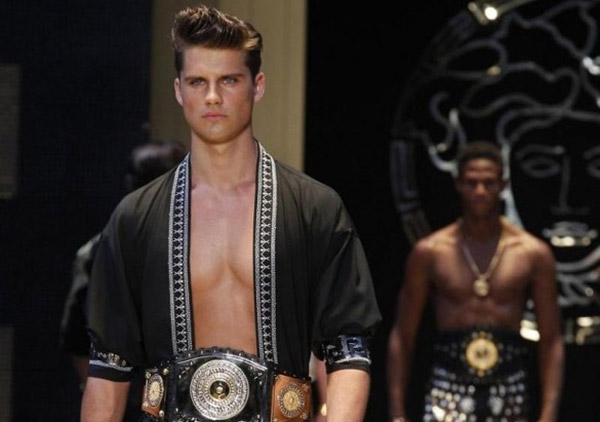 gladiators. The new menswear collection spring summer 2013 Versace begins with the collection of men's underwear on the catwalk wearing "seven gladiators in your underwear" beautiful models dressed like boxers, samples the height of their powers by the pastel colors predominant with vintage print and lines Memphis eighties. A little 'Rocky, a little'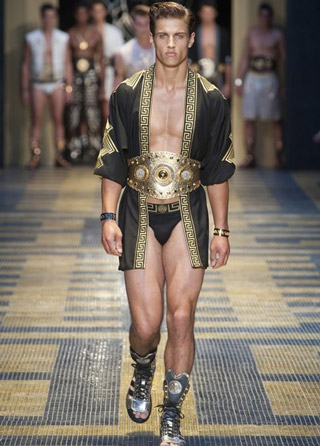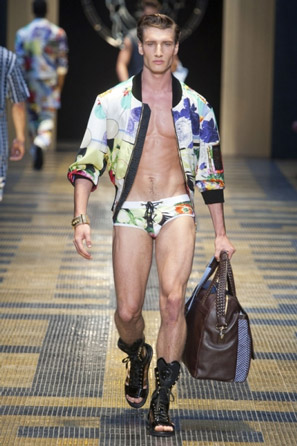 Elvis, a little 'Mr.T ". Complete the following very elegant, that highlight the hips and shoulders, also offered in versions very unusual, with jackets that mysteriously lose their sleeves, for an end result that it becomes really funny. There are also denim, the inevitable shirts, t-shirts that come with every look. Among the accessories, we can see the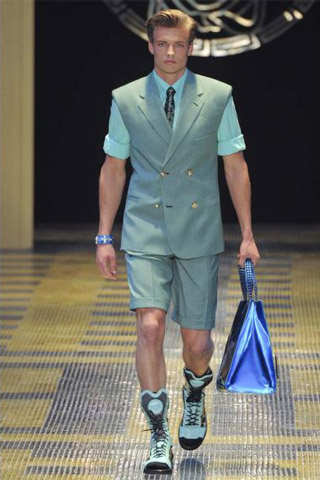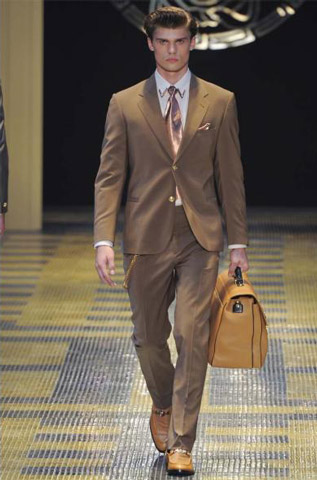 shoes that look in his gladiators, Roman-style, as they become more "normal" in the elegant and trendy outfits. Also note the accessories in pink gold and leather bracelets, a true hard man who dispenses style and elegance in outfits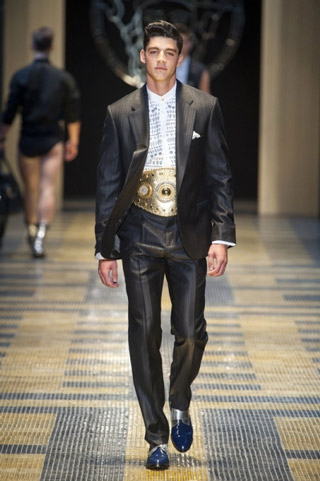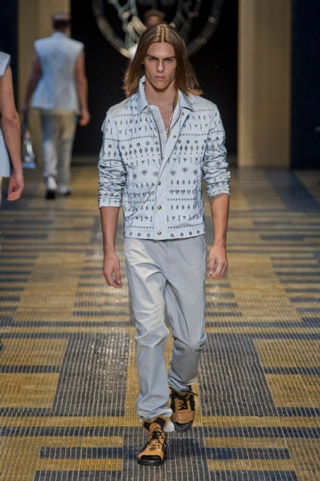 that will make people talk about them! All designers for "Versace" Their present new collections trend with accessories, always in high demand, are visible in our categories and online.