Online guide 10 tips of personal economy for help all single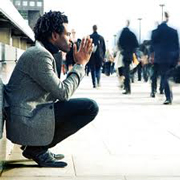 Online guide 10 tips of personal economy for help all single advice relationships dating tips wife husband live alone young men women marriage chat.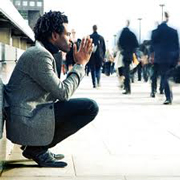 Get ahead financially by following the 10 budgeting tips for singles. Being single provides you with a great opportunity to manage your finances without compromise. Begin building your next egg so you will be prepared for unexpected expenses or a job loss.
1-Pay Yourself First.
Always include paying yourself first as a priority in your budget, especially if you do not have a partner to rely on. Put at least 10% of your income in savings.
2-Eat Dinner at Home.
Singles spend a lot of money eating in restaurants. Improve your budget by cooking and eating at home. Cook meals for two to four people and freeze the leftovers to serve another time. You will save both time and money.
3-Avoid the Mall.
Do not spend your free time in the mall or you'll spend tons of money. Improve your clothing budget by visiting consignment shops and thrift stores. You'll find great deals on quality items.
4-Use the Library.
Make use of the library during your leisure time. Borrow the latest movies, music and books, and avoid spending money buying or renting these items.
5-Have Happy Hour at Home.
Invite your pals over for happy hour at your place. Everyone can bring a drinks and snacks to share. This a great way to save on your entertainment budget and still enjoy your single life.
6-Buy a Pre-Owned Car.
Buying a quality used car is financially smarter than buying brand new. Cars values drop the minute you drive off the lot. Avoid adding an unnecessary and large expense to your budget.
7-Limit Dry-Clean Only Clothing.
Try to avoid purchasing clothing that has to be dry-cleaned. Eventually the expense becomes more costly than the clothing itself. Buy quality clothes that can be washed on the gentle cycle of your washing machine.
8-Moonlight.
Use your free-time to earn some extra money. Finding a part-time job will do wonders for your budget. It may also help improve your social life.
9-Consider Getting a Roommate.
Finding a responsible roommate will cut your living expenses in half. What a great way to save money from your budget and have company in the process.
10-Simplify Your Life.
Do not be a slave to trends. Avoid being the first to buy every new gadget that comes out. Keep your life simple. Buy what you need, and learn to enjoy natural living.
Living single might be the best time of your life. Make it rewarding and save for your future by following these ten budgeting tips for singles.
By: Dr. Aleathea Wiggins