Perfect tan without sunburn discover your skin phototype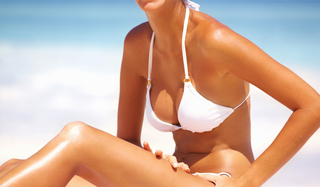 Beauty perfect tan without sunburn discover your skin type of phototype and care online resources beauty and wellness tips shopping news on many other articles.
Discover your perfect tan skin type To protect us from ultraviolet rays and the type of solar, however, be aware of the skin types of skin. Should be noted that the exposure to the sun can reap the benefits but also cause considerable damage to the skin.
BENEFITS: the sun, taken in moderation, can be beneficial to both the mind and body as it increases the feeling of wellbeing and vitality in all of us. The solar rays, in fact, act on the operation of certain substances called neurotransmitters, responsible to adjust the mood. Moreover, exposure to sunlight helps to increase the immune system and strengthens bones by stimulating the body to produce vitamin D, which serves to secure the calcium.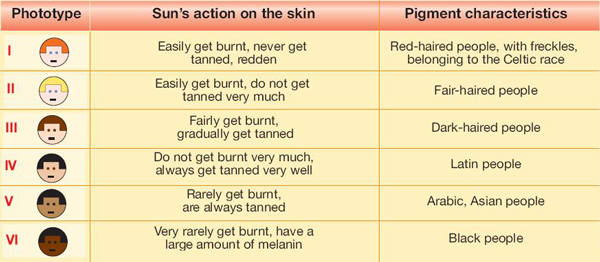 DAMAGE: If you are exposed to too much sunlight you may encounter different problems instead. And 'well-known fact that people who have had too much sun without protection will have enough skin and unsightly old before their time. The sun is one of the main culprits of photoaging, or premature aging of the skin marked by wrinkles and spots of hyperpigmentation (darker than the natural color of the skin). Surely you have heard repeatedly of the "MELANIN." What is melanin? the melanin is nothing but a pigment responsible for our tan and is present in the skin, hair and negl'occhi. Melanin also has the peculiarity of absorbing ultraviolet radiation protecting as far as possible the skin.
The only individuals who are completely devoid of melanin are so-called "albino", for these reasons are people with white complexion and that must not be exposed to the sun.
Perfect tan without sunburn discover your skin phototype: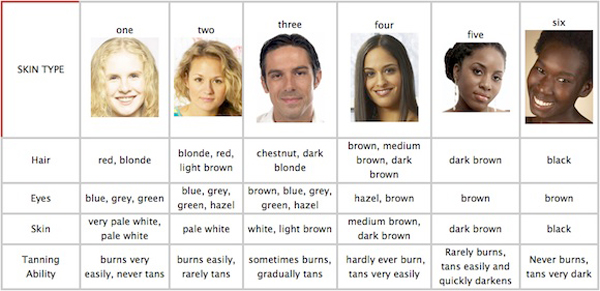 The melanin but can not protect from all the solar rays, ultraviolet rays UV are those more percolosi for our skin and can be substantially divided into two groups:UVB: affects the superficial layers of the dermis and are the main cause of sunburn and solar erythema. Also lead to a reduction of the immune system of the skin facilitating the development of infections, therefore, very dangerous for people prone to acne or pimples.
UVA: rays are much more "aggressive" that cause irreversible damage such as ivecchiamento early. These rays, in fact, penetrate deep into the dermis altering the elastic fibers and promoting the loss of skin firmness and leakage of wrinkles.
To protect us from ultraviolet rays and to identify the type of calendar that suits us, however, need to be aware of the different PHOTOTYPES LEATHER, which can be distinguished by our facial features.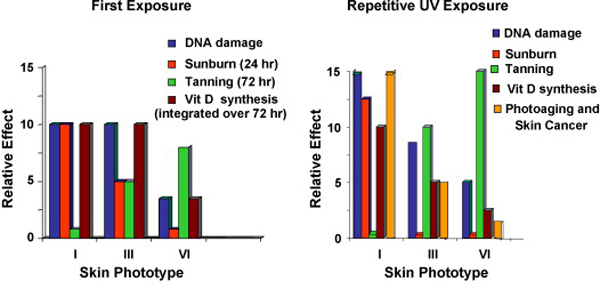 1) Phototype Skin type I: milky skin, blond or red hair color, clear eyes. It 's the most sensitive skin type, erythema come out with each exposure to the sun and tanning remains slight, almost invisible.
2) Phototype Skin type II: fair complexion, hair color dark blonde or light brown. Phototype still very delicate, the skin tends to burn easily and must not expose yourself too many hours in the sun. The tan is light and golden.
3) Phototype Skin type III: fair skin, brown hair, blue eyes or dark. Burns are less frequent than in previous skin types but must still good protection and do not expose yourself too many hours in the sun. The tan is even and quite pronounced.
4) Phototype Skin type IV: olive complexion, dark brown hair, dark eyes. Phototype little sensitive to ultraviolet rays, the tan is very intense.
5) Phototype Skin type V: brown complexion, hair blacks, dark eyes. Skin typical of Asians and Middle Easterners, burns are extremely rare.
6) Phototype Skin type VI: black complexion, hair blacks, dark eyes. The burns are practically almost impossible.
Perfect tan without sunburn discover your skin phototype: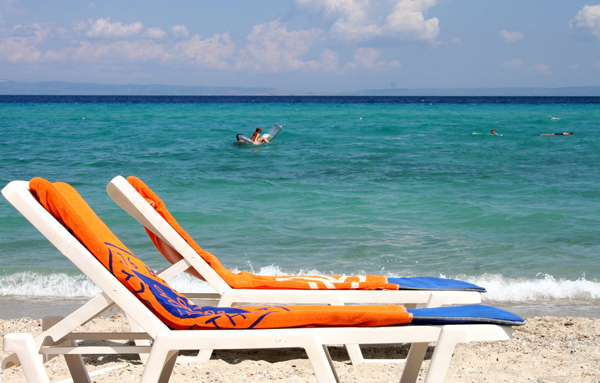 You can find more articles, with tips and details on our beauty and wellness category. Thanks again for visiting, share the article if you want. Thank you for having chosen this site, good tan and good navigation.