Guide trends of beauty for makeup women look Raw fined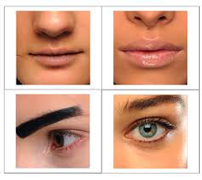 Guide trends of beauty for makeup women look Raw fined and all advice online for skin with new products and recipes for new fashion trendy news look.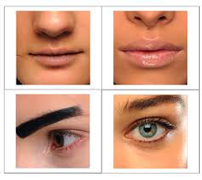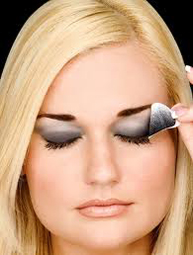 Each season the make-up artist M.A.C. create make-up look for 800 fashion shows around the world and as always, at the end of Fashion Week International, the main trends are selected. 'This summer we distinguish four make-up look they have everything to do with games of colors, shapes and techniques are far advanced,' says Michael Magnani, senior makeup artist for MAC
'These are four very different trends between them that we will publish guides in 4. What is important to understand ', said Magnani,' is that it should not be followed blindly. Every woman should take from these four strands that are more suited to his personality. Because the make-up has to be customized. We choose what makes us feel better, so when we leave the house and we feel pretty safe to deal with everyday events or major life events. We are no longer in the '80s when we were following all the trends.
Today we have the luxury to choose what we really like and that is more suitable for us. The four look that M.A.C. report, therefore, be taken as suggestions to update your make-up look like you want. '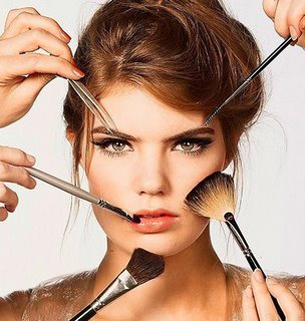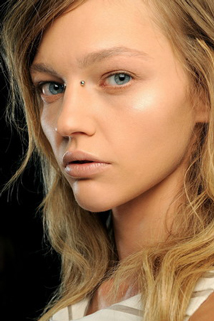 Guide 2
Make-up look Raw fined: a skin well cared for
In the make-up look 'Raw fined' is the skin that is put in the foreground. This is a make-up bare skin with a pretty clear where the games are very important texture. 'You look too rich, nor too heavy, but the skin must have a' stranaturale ', like a skin but perfect make-up, with the play of light that can be created with the gloss, but also with eye shadow or glazed with dust, 'says Magnani. 'It is the exaltation of womanhood.'

How to create this look?
For this look should be used for very light foundation that are natural and fresh. Then it is very important to prepare the skin thoroughly before applying foundation, with moisturizing creams and a primer (a base that is placed beneath the foundation). To obtain the new volume you can opt for a mat foundation rather then illuminate it with the highlighter, the gloss or pearl to emphasize the zygomatic bone, the cupid's bow or the back of the nose. The result should be an absolutely perfect skin, monochrome, with a play of lights and shadows that create new volumes. Wishing you can accentuate one detail in makeup, but always in a minimalist. So you can accentuate your lashes with an eyeliner that put particular amid the eyelashes, eyebrows or you can emphasize making them darker, or you can bring out the cheekbones with gloss. The lips are rather 'deleted' with very natural colors.
Follow with other Look of Beauty & Wellness, goodbye.